Revolutionize Your Delicate Product Handling
AIM technology combines pegs and single-sculpted belting to deliver gentle, hygienic automation
Active Integrated Motion Equipment
For switching, sorting, or merging, Intralox's game-changing AIM technology enables optimal performance.
Intralox Active Integrated Motion™ (AIM™) equipment is used in gentle product handling applications across several industries, including food processing, packaging, and brewing and beverage. AIM sorting, switching, and merging equipment is designed to perform in multiple environments, including washdown, to promote cleanability and line flexibility and reduce dependence on labor. With AIM technology, you can increase throughput, protect product integrity through gentler handling, and decrease safety concerns and risks.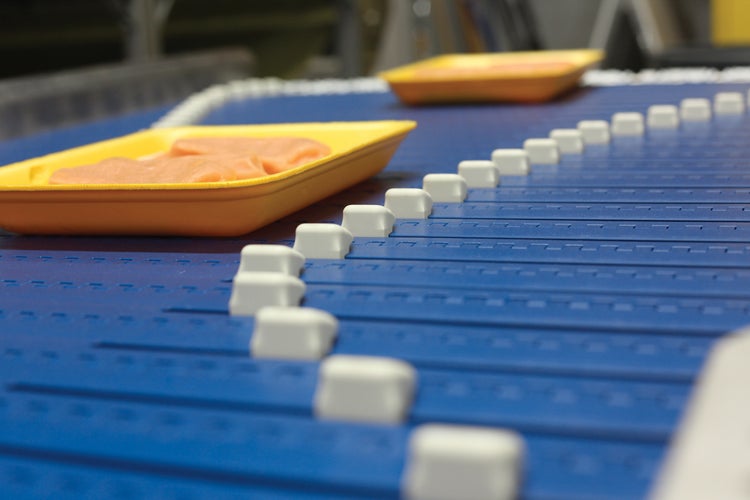 The AIM technology has a simple design, but the improvements it delivers for cleanability and worker experience are dramatic. It has brought enlightenment to our process!

Frédéric Jacquet
Marie–Viriat Project Engineer
AIM Solutions

Which AIM solution is right for you?
---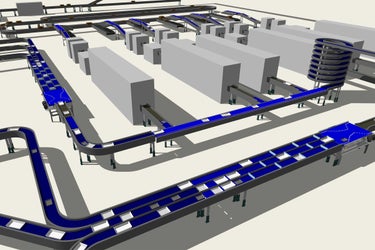 Service Spotlight

Layout Optimization

Intralox helps identify and solve your biggest challenges by optimizing your line layout, reducing project risk, and utilizing solutions that bring the most value to you.