Car Wash Tunnel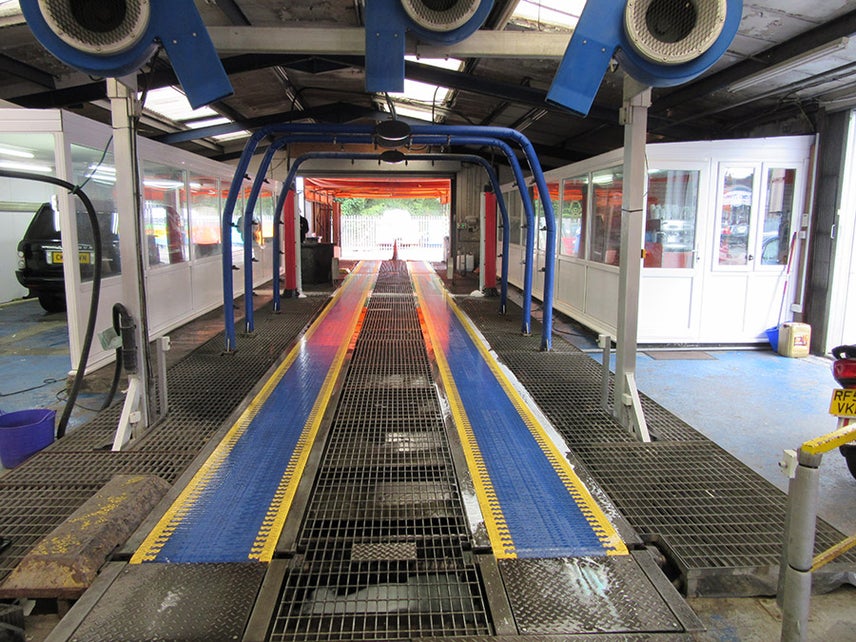 Improve worker safety and reduce vehicle damage by replacing troublesome components like entrance correlators, guide rails, and chains with a flat, smooth, continuous Intralox belt.
Protect Automobiles—Car washes equipped with Intralox conveyor belts protect customers' cars from damage received when driven directly onto the conveyor belt, rather than aligned on a correlator. By eliminating guide rails and chains, damage to rims, tires, and brake assemblies as well as custom exhausts and bodywork is averted.
Improve Worker Safety—Your car wash can be designed with an Intralox-equipped conveyor that is flush with the concrete floor, allowing car wash employees to work directly on the belt, rather than moving from surface to surface.
Applications
Car Wash Tunnel utilizing Series 4500 Non Skid, Series 1200 Non Skid and Series 10000 Non Skid Perforated