CFS Food Safety Director Offers Tips To Avoid Cross Contamination
CFS Food Safety Director Offers Tips To Avoid Cross Contamination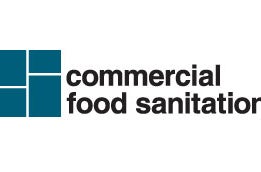 CFS Food Safety Director Offers Tips To Avoid Cross Contamination
December, 2014 - Recently, CFS Food Safety Director Richard Brouillette co-authored the "Listeria monocytogenes guidance for the Grocery Manufacturers Association on Environmental Monitoring and Corrective Actions in At-risk Foods" to help food manufacturers prevent potential cross-contamination of finished products.
The goal of this guidance is to provide information to food manufacturers producing at-risk foods to help them design a Listeria Environmental Monitoring Program (LEMP), which will in turn verify the effectiveness of the relevant prerequisite programs (such as sanitation, employee practices and sanitary design). The guidance will discuss the need to conduct extensive investigative sampling when a potential harborage is identified, when to escalate LEMP activities, and when to consider finished product testing.
Read the guidance here.
---