Commercial Food Sanitation Expands to Brazil
New employees will provide food safety consulting and training to the region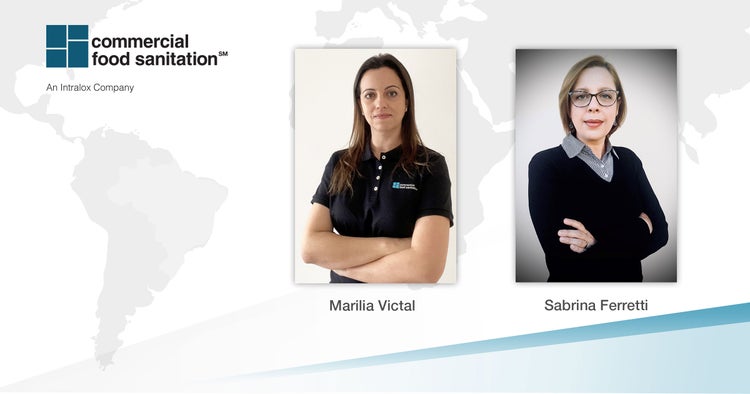 As the need for food safety education and training grows, Commercial Food Sanitation announced expanded services to food processors in Brazil with the addition of two new employees. The newest members of the CFS team will provide sanitation and hygienic design consulting and in-plant training sessions in Brazil.
Sabrina Ferretti and Marilia Victal will lead Commercial Food Sanitation services and partner with Intralox FoodSafe Engineer Breno Ditura to provide Intralox FoodSafe services in the region. Ferretti, a food engineer, brings over 20 years of experience specializing in food safety with an MBA Executive and holds a Six Sigma Green belt certification. Victal, also a food engineer, brings over 12 years of experience with an MBA in Quality Management Systems and holds a Six Sigma Green belt certification.
Commercial Food Sanitation, an Intralox company, integrates strategic consulting, expertise and training to provide durable solutions to food safety and sanitation challenges for food processing plants. By leveraging unparalleled Commercial Food Sanitation expertise with state-of-the-art Intralox conveyance technologies, we deliver the highest levels of sanitation standards, food safety and operational effectiveness.
---