Tortilla cooling conveyor belt options for straight-running or spiral conveyors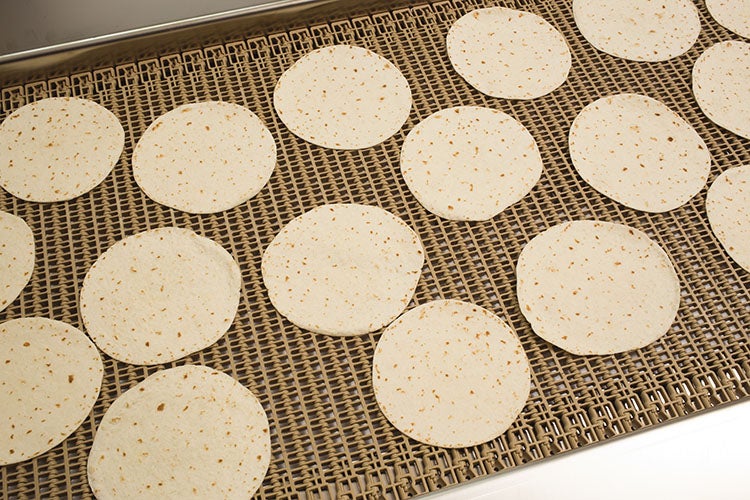 Intralox® belts were designed with the tortilla industry in mind. Because we know the industry's unique needs, our tortilla cooling conveyor belts are specially designed to help you reduce maintenance and associated costs.
Straight-running Conveyors
Our straight-running belts for high-temperature areas—including oven infeed/outfeed and tight-transfer process areas—help you avoid common wire and flat belt problems. Advantages include:
Direct retrofit of existing wire belt solutions
Significantly longer belt life than wire and flat belting
48% open area that improves air flow for enhanced cooling
Workers can repair damaged modules in minutes
Nosebar transfers as tight as 0.5 in (12.7 mm)
Spirals
Intralox's spiral solutions include patented, technological breakthroughs, innovative spiral conveyor belting, and unprecedented written guarantees. Designed to optimize every aspect of your spiral systems from pre-installation to maintenance and monitoring, our spiral products and services help customers increase efficiency and maximize profitability.
Key Benefits:
Eliminate unscheduled downtime
Reduce product loss
Ensure higher product quality
Reduce maintenance labor and costs
Extend belt and component life
Increase throughput for maximum productivity