Eliminate tire jams on trench lines in the curing area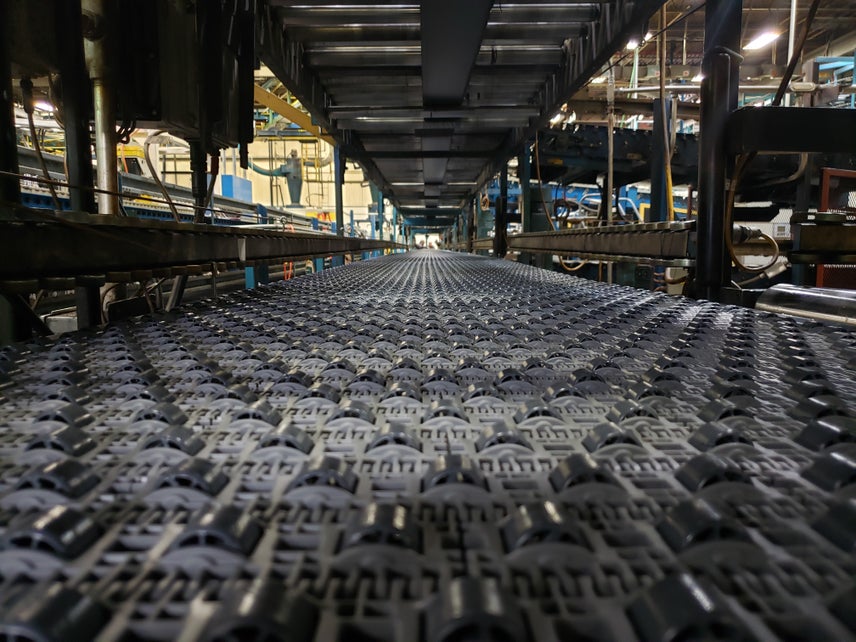 Tire manufacturers worldwide are saving money on their trench conveyor lines by switching to Intralox. With Intralox Series 4400 Transverse Roller Top (TRT) belting, tire plants can predict the transfer time of product from the cooling conveyor after the press to the trench conveyor—a transfer that is unpredictable when using a flat belt due to the friction between the tire and the rubber belt (which often results in tire jams).
The belt's staggered pattern of large-diameter, alternating rollers produces smother transfers, eliminating jams and reducing downtime. Based on many installations in tire plants across the globe, Intralox customers generally receive payback of investment from reduction of scrap tires within two years of installing an Intralox trench line solution.
Case Studies
Intralox and Giordano Help Michelin Reduce Environment Impact and Operations Costs

DARB Technology Saves $63,000 Annually for Tire Manufacturer