Express Detail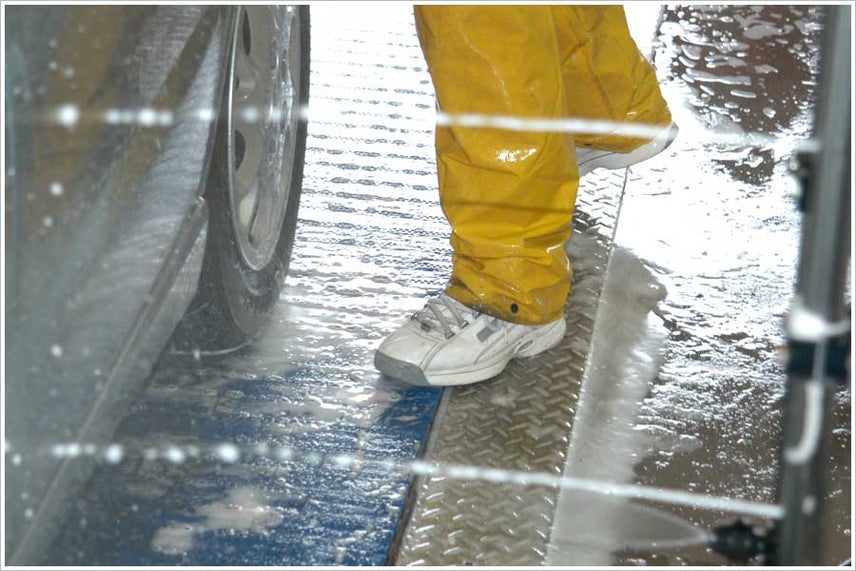 Vehicles are driven directly on to Intralox-equipped conveyors, allowing detail crew at express detail locations to safely complete each task before the vehicle reaches the end of the conveyor.
As a result of the automated process, owners see an increase in throughput and a reduction in customer complaints.  Customers benefit from the improved consistency of the automated process while still receiving the high quality of a full-service operation.
"The Intralox Detailing Belt gives us the WOW factor that we have been looking for.  People have always been fascinated by moving belts.  I think this belt has given us a new spark in the customers' eyes, and I think we are just beginning with new ideas and ways that the Intralox conveyor belt can be used in the car washing industry."
Justin Alford, Co-Owner, Benny's Car Wash, Baton Rouge, Louisiana 
Applications
Express Detail utilizing Series 4500 Non Skid and Series 1200 Non Skid