Intralox Forges Partnership With the University of Maryland
Partnership includes internships & Design Day sponsorship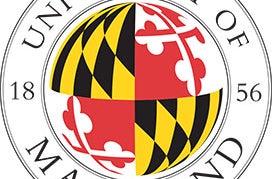 Intralox and the University of Maryland Engineering Department announced a partnership to provide practical experience to university students and provide financial support to the department. 
Intralox will sponsor the Department of Mechanical Engineering's Fall Design Day for the next two years.  Design Day is a showcase of the university's senior design projects. According to the university, teams of senior level students present project prototypes built to solve selected engineering problems. Projects are judged by faculty, students, and industry representatives based on technical criteria.
"Design day is the culminating experience for every Mechanical Engineering student at the University of Maryland; a day that most alumni remember long after they have graduated," said Dr. Mark Fuge, Assistant Professor of Mechanical Engineering. "I'm excited to have Intralox play an integral part in bringing such an important event to life, not only because of how it benefits our students, but also because of the opportunity to better strengthen our ties to local industry and help students see how what they learn translates into marketable skills they will use once they graduate. 
UMD engineering students will also be eligible for summer and year-round internship programs at Intralox's Savage, MD and New Orleans locations.
Intralox is globally headquartered in New Orleans and employs over 1,500 people worldwide with locations in the United States, the Netherlands, the United Kingdom, China, Brazil, Australia, Japan and India.   
---