Intralox Named Tyson Foods Supplier of the Year
The honor marks the third time Intralox has received the award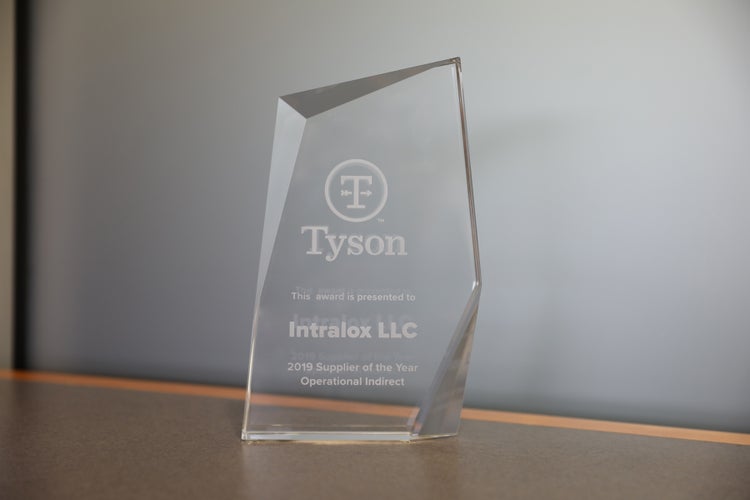 Tyson Foods, Inc., has awarded Intralox the 2019 Operations Indirect "Supplier of the Year." This is the third time Intralox has been named a Supplier of the Year in the 15-year history of the award.
The award, the highest honor given by Tyson to suppliers, recognizes the dedication and effort of the entire Intralox team delivering outstanding service, value, and quality to the Tyson–Intralox partnership. This falls directly in line with Intralox's business philosophy of offering value to its customers through industry specialization in a direct business model.
"We're humbled to be honored by Tyson for a third time," said Intralox Global Account Team Leader Danny Bujold. "Our relationship with Tyson is one that continues to grow, and I look forward to continuing to build on that relationship for years to come."
This award is a result of feedback/input from Tyson locations, vice presidents/senior vice presidents, and division leaders, and the recommendation from the Indirect Procurement – Mechanical Team.
"Intralox's willingness and ability to work with Tyson on new developments and initiatives moving our business forward played a large role in this recognition," said Tyson Category Manager Adam Villines. "In addition, Intralox's flexibility to address challenging situations, while always supporting all locations and the corporate teams, is second to none."
Intralox also received the award in 2007 and 2011. 
Learn more about Intralox's solutions for the meat and poultry industry.
---