Preparing Your Packaging Lines for the Inevitable
How to Stay Ahead of Market Changes
Insights

February 11, 2021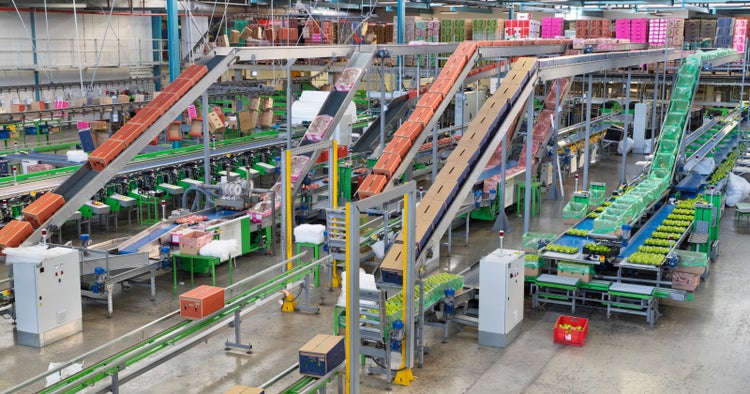 As food processors, you have a lot to focus on in preparing product for consumers. Besides bearing the enormous responsibility of delivering safe products to the market, processors and equipment manufacturers must also rise to all sorts of challenges brought by the market.
Today, changes in consumer preferences and macroeconomic shifts are two such issues confronting processors that impact food packaging line operations.
How do you rise to these challenges? We've identified the most common of these market changes, the implications they bring to your lines, and how you can prepare for them successfully.
Consumer Preferences
Smaller packaging options
Slim cans in four-packs. Smaller candy cartons. Six-piece fruit packs. These are just some of the popular, consumer-driven package types that have made their way to back-end lines. But small packages can bring significant handling problems.
"As package sizes decrease, throughput demands rise which increases the focus on risk aversion," says Geoff Bennett, Intralox Layout Development Manager. "Higher throughput means less extra capacity and fewer options for maintaining or recuperating production, so reliability and flexibility gain higher focus."
As package sizes decrease, throughput demands rise which increases the focus on risk aversion.

Geoff Bennett, Intralox Layout Development Manager
The need for flexibility can depend on your product and where it is on the line. Let's say you're running cartons, and the rate has doubled given the newer, smaller carton size. You may need more case packing capacity since the current case packer can only handle the rate for the original carton size.
"You have options," explains Frank Solitario, Intralox Layout Development Manager. "With today's technology, you can split the carton flow to two case packers and merge the finished cases together. Or you could split the carton flow and allow them to pack two different carton-count cases at the same time with two case packers," he says. "It really depends on the details of what you're producing and what your current and future needs are."
Consumer-ready packaging
For some food processors, the percentage of bulk packaging they run has decreased as the demand for consumer-ready packaging has increased. "In meat, poultry, and seafood, that's one of the biggest trends we've seen over the last decade," says Bennett. But manufacturing products that go straight to supermarket shelves—such as ready meals and tray packs—bring different challenges.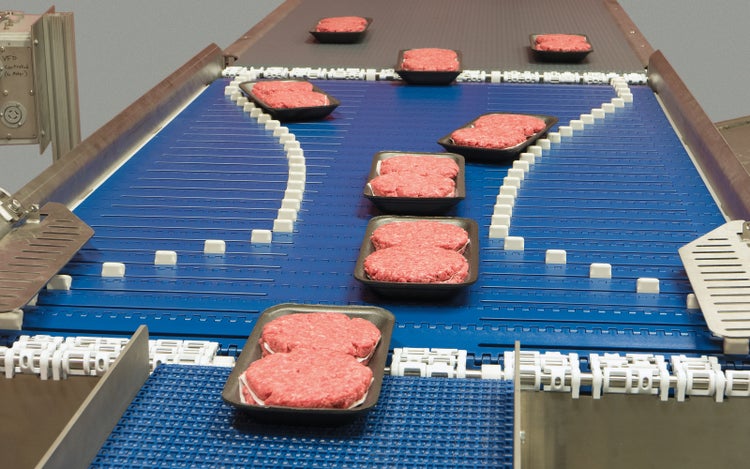 Certain automation equipment can handle tray packs without upsetting carefully arranged product.
These forms of primary packaging require care and precision. The product must be aesthetically arranged and handled gently so as not to disturb or damage the presentation. The problem? Meat plants aren't delicate places.
"Until the introduction of AIM," says Bennett, "there really wasn't a capable solution to automate the transport of tray packs between equipment." Traditional options either require a lot of supplemental labor or produce unnecessary yield due to their primary use in rougher applications. But AIM (Active Integrated Motion) equipment checks many of the desired boxes for those layouts. Since it's gentle, washable, reliable, and capable of relatively high rates, Bennett has seen the technology implemented in new tray pack lines, expansions, and plants since its release in 2015. 
Macroeconomic Shifts
Labor shortages
It's a challenge felt by food processors across oceans and industries. Whether picking and packing fruit in the field, or working in the cold, wet conditions of a meat facility, these are physical jobs that are hard to fill. Finding and retaining such labor is a global problem. 
Intralox Team Tip: Keep your future needs in mind as you evaluate your automation options. Layout experts can guide you to solutions capable of handling all types of packages and rates, as well as perform tasks and make decisions to help reduce labor dependence.
One way to meet this challenge is to reduce dependence on non-value-added labor in material handling systems. Automated conveyance, generally, is a tool for labor reduction. On simple conveyance systems, though, we still often see people interacting with and manipulating the packages. 
Automation can be implemented to perform simple tasks, like rotating boxes, or make decisions, such as identifying a particular product and routing it to specific equipment. The right partner can help you find the ideal balance of labor and automation that fits the situation in your plant.
Success Story: A poultry processor optimized its tray sealing line, reduced labor needs, and saved nearly $300,000 annually.
COVID-19
The pandemic exposed the food industry's importance to the world. But inside processing plants, COVID-19 wreaked havoc and forced shutdowns in 2020, particularly in refrigerated environments where employees work shoulder-to-shoulder. 
Project dollars were routed to pay for virus mitigation efforts and improve worker safety. As employees got infected, labor costs increased. Hazard pay and incentive bonuses skyrocketed to help retain a workforce.
"There is no better time to evaluate your lines," says Solitario. "Mitigating the risk of excess labor now carries the same traditional benefits and potential savings. Automation also adds stability to production in the event of future macroeconomic shifts such as another pandemic."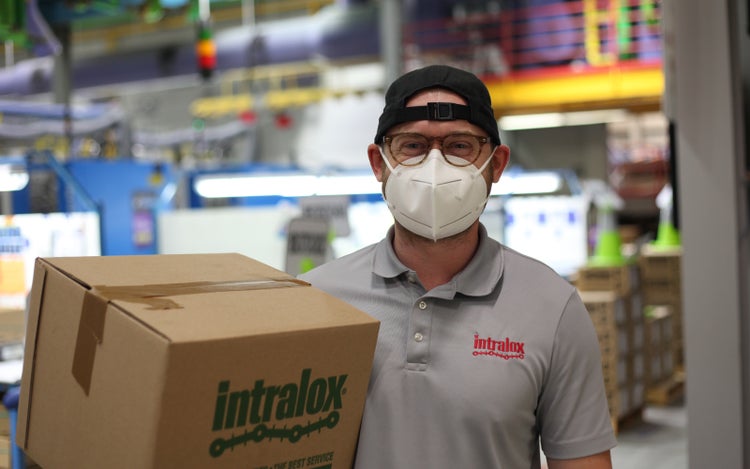 Some market changes are easier to predict. Shifts in consumer preferences, for instance, tend to arrive at a slower rate. COVID-19—a macroeconomic incident—hit fast and required food processors to adjust quickly to unprecedented challenges.
The good news? Proven automation applications that are needed to address these market changes—both expected and unexpected—are already here. 
For more about how Intralox's flexible automation solutions can help prepare and optimize your lines, visit our Packer to Palletizer page.
---