Intralox abrasion-resistant technology combats costly, persistent issues in receiving and washing applications.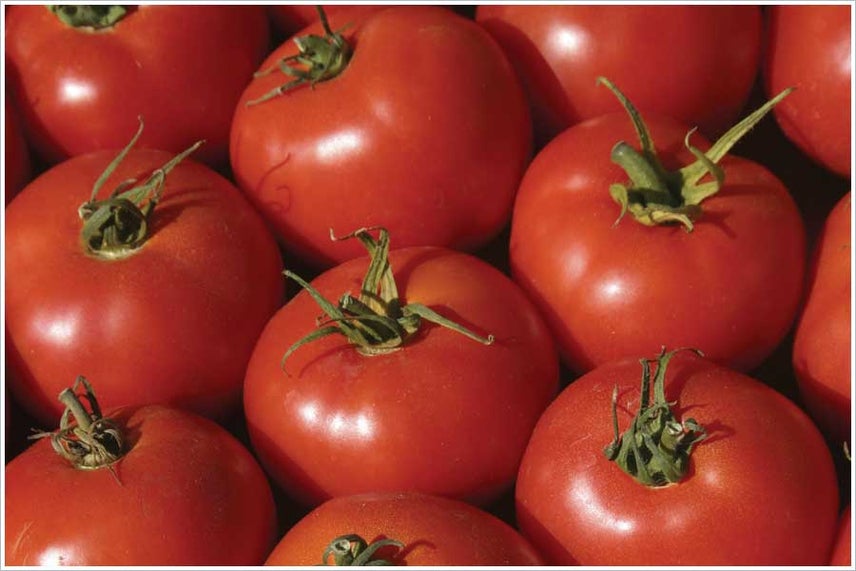 At Intralox, we take pride in our understanding of the specific needs of different product and process segments within the Fruit & Vegetable industry, and we've designed belts and accessories with those needs in mind.
As produce enters a plant, it must be cleaned and sorted—fresh-picked fruits and vegetables are highly abrasive due to the impurities they carry. As fresh produce is usually delivered seasonally, in bulk, the combination of abrasion and extreme product loads can take a toll on the infeed process, often leading to production downtime. Additionally, tracking issues with belts can cause high maintenance costs, as a lack of belt tension results in low process reliability, shorter belt life, and even production loss and product contamination. Over time, frequent repairs and hours of maintenance result in loss of time and money.
Intralox recognizes and responds to your product-specific needs and challenges, such as the extremely short seasons that tomato processors face with round-the-clock bulk receiving. Or, the difficulty in dealing with the large and abrasive impurities (stones) found in potato receiving. Intralox not only understands these challenges but has developed effective conveyance solutions to them.
"After switching to Intralox, we reduced unscheduled downtime by 95% [on our tomato receiving applications] in the 2006 processing season. We were very impressed by the performance of the Abrasion Resistant System."
Ivin Rhyne, Production Superintendent,Pacific Coast Producers, Woodland, CA
"We switched to the Intralox Abrasion Resistant System and had zero downtime in the 2006 processing season. I didn't realize there could be such a difference in performance and quality from one belt to another, but there is. Intralox's product means no downtime and saving money."
Ron German, Supervisor, Ingomar Packing, Los Banos, CA
Case Studies
GPOD of Idaho Saves $320k Annually with Intralox ARB Solutions

DARB Sorter Works with Robots to Increase Costa Group's Capacity

ThermoDrive Incline-to-Packaging Retrofit Reduces Changeover Time by 58%