Reinvent Your Fresh Produce Processing from Packer to Palletizer
Reliably Increase Throughput on Critical Packaging Lines
Spotlight

November 24, 2021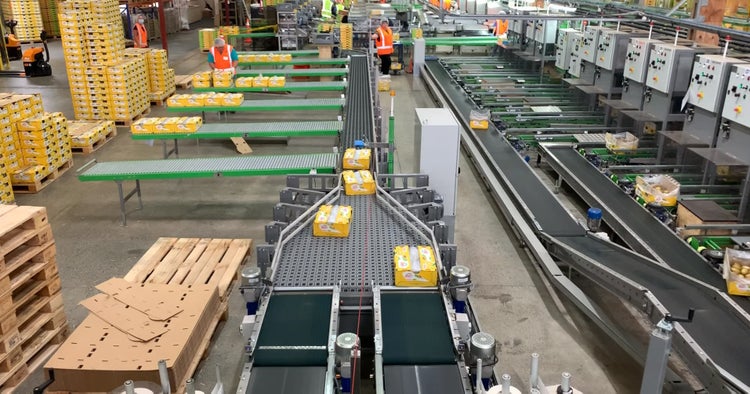 Increases in volume require an efficient and trusted packaging line. Throughput needs to outperform demand, downtime needs to be reduced, and worker safety must be prioritized. When paired with our reliable and innovative Activated Roller Belt (ARB) technology, consulting with Intralox at initial concept planning allows fresh produce processors to automate all or some of the back end of their plants.
Standardizing your packaging lines with Intralox's ARB technology increases throughput, is more reliable due to our no-touch technology, and eliminates product damage.
Share your line layout with our experts early in your project timeline. Our layout development experts work closely with fresh produce packers to maximize functionality, reliability, and cost-effectiveness of conveyance from packer to palletizer. Intralox is your partner early in the project planning process to ensure flexible and optimized line layouts.
---
The Intralox Merge and Sorter have become an integral part of our packaging system. They have enabled our 66% increase in production volume while allowing us to optimize the flow of boxes to our palletizing stations.

Simon Craig
Punchbowl Kiwifruit Services General Manager
increased box throughput per minute
---
Benefits for Fresh Produce Processors
Increase Throughput

Achieve higher case rates than traditional technology in most cases
Increase volume due to reduced downtime

Improve Reliability

Eliminate jams, recirculation, and line slowdowns caused by pusher arms and pop-up or skate wheel sorters
Significantly reduce maintenance
Handle a wide range of product shapes, sizes, and types
Simplify process flow in a smaller footprint with layout optimization

Reduce Product Damage

Enable 90-degree product transfers in a small footprint without damaging products
Eliminate product damage caused by accumulation
Protect product quality with gentle handling
---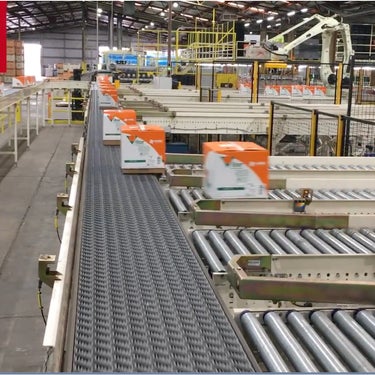 Equipment Insights

ARB Technology for Fresh Produce

How do leading fresh produce processors achieve these results? See the technology in action to learn more.
---
The robotic palletizing system incorporating Intralox's DARB Sorter has performed above expectations, and with the support provided so far I can thoroughly recommend this solution.

Mark Sanders
Costa Group Maintenance Manager
maintenance issues since 2019 install
labor positions reassigned
---