Introducing the Intralox Hygienic System
Operational excellence, safe food. Every day.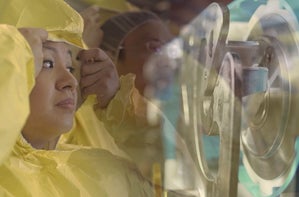 Feeding the world is noble work. For years, Intralox worked behind the scenes pushing the boundaries of hygienic food conveyance in food manufacturing facilities around the world. Today, Intralox is moving beyond the belt with the introduction of the Intralox Hygienic System.
The Intralox Hygienic System is the result of years of investment in dedicated food safety and hygienic experts, along with Intralox's ongoing commitment to hygienic food conveyance innovation. These assets have been combined with industry leading Intralox customer support to create an offering unique to the food industry. Together, food manufacturers can meet their hygienic needs and achieve the highest possible food safety standards while increasing efficiencies and profitability. 
The complete system includes:
•Hygienic belts and components 
•Customer support
•Research and development
•Consulting, education and training
 "Working in the food business to help feed the world is an honor and a big responsibility," said Killian Lapeyre, Hygienic Platform Business Unit Manager. "As the only company with a hygienic system, we help customers bring products to the market safely and efficiently. It's a truly systematic approach that provides reliable hygienic solutions and reduces the 'cost of unclean' globally."
For more information about the Intralox Hygienic System, visit www.Intralox.com/hygienicsystem .
---