A Straight Line to Reliability
Optimize your straight-running food belts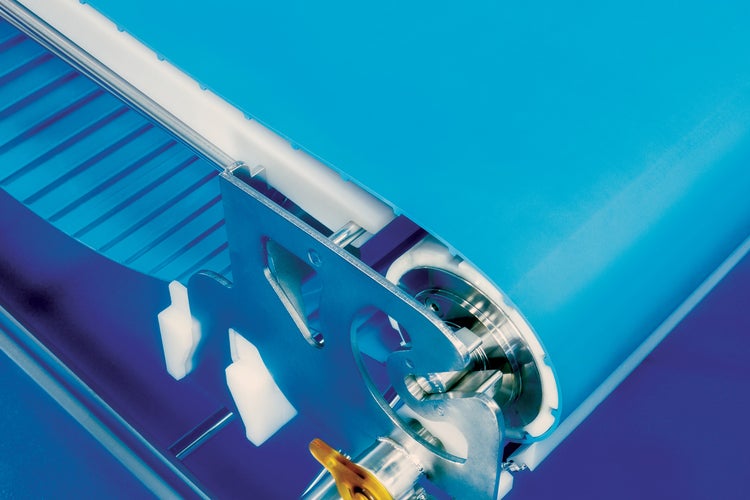 Straight-line positive-drive belts

Minimize risk in horizontal food conveyance and simplify the production of safe food, every day.
Horizontal conveyor belts should be predictable, reliable, and simple to operate—in short, the last thing you need to think about. If you're experiencing problems, even minor ones, there may be serious issues with the belt you're using.
Intralox ThermoDrive straight-running belts protect product quality between processing steps across your A-to-B conveyors. ThermoDrive straight belts create opportunities to simplify, stabilize, and improve the operational and hygienic performance of your plant's food-processing lines to deliver total reliability.
---
We are convinced that the ThermoDrive tensionless belt system brings optimal operational performance while providing the highest possible level of food safety.

Mr. Schonbakler
Bonduelle Europe Long Life Project Manager
Benefits
ThermoDrive straight-running belts offer many key benefits, including:
Simplifying the reliability of A-to-B conveyance
Enabling longer conveyors with fewer transfers
Creating opportunities for streamlined conveyor designs
Lightweight, hinge-free belting that can be easily lifted and cleaned in place
---
Advantages
Where can a ThermoDrive straight belt deliver value for you?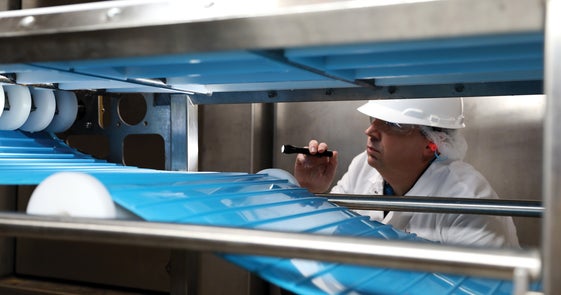 Reliability and Predictability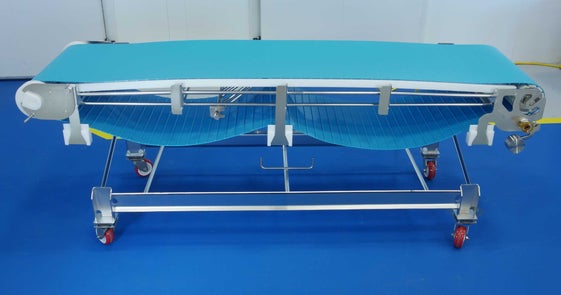 Simplified Operation
With no take-up or tensioning devices to manage, the patented ThermoDrive tensionless belt system offers simple and reliable conveyance, especially compared to tension-driven belts. Only ThermoDrive technology allows food processors to drive a loose belt reliably and predictably on a conveyor, resulting in reduced mistracking and improved belt life.