Switch to a Better Solution
Gentle switching divides lines while maintaining product integrity and orientation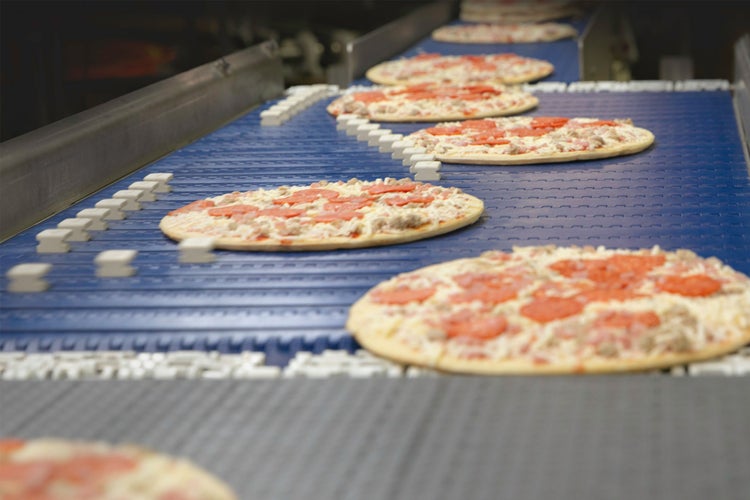 Hygienic lane-switching conveyors

Increase throughput while eliminating product damage, non-value-added labor, maintenance, and production downtime.
Intralox Active Integrated Motion (AIM) Switches gently divide lines while maintaining product integrity, styling, and orientation. Their consistent performance helps packagers and food processors eliminate non-value-added labor. Ideal for sealer infeeds, AIM technology's moving pegs allow for a gentler product handling experience, minimizing blunt impact that can occur with fixed rails or pushers.
Designed for a washdown environment, AIM belting's single-sculpted and robust design allows for easy cleanability in critical switching areas.
---
The AIM solution provides the ultimate guarantee for meeting our automatic packaging efficiency goals and reaching 100% productivity.

Christophe Verdier
Madrange Industrial Project Manager
Benefits
Plants that adopt AIM Switch technology realize many key benefits, including:
Increased throughput
Elimination of jams, drag, or misalignment
Gentle product handling
Reduced labor costs
Improved cleanability and line flexibility
---
Equipment Options
Which solution is right for you?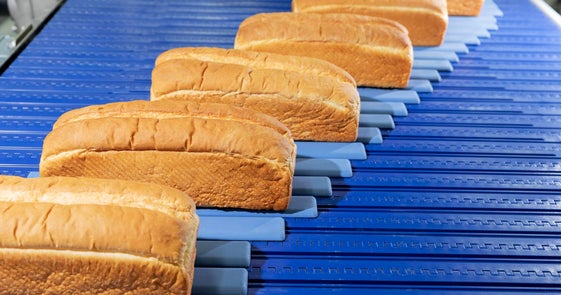 AIM Glide
AIM Glide™ is a gentle, hygienic automation solution that eliminates unscheduled downtime and jams while requiring 75% less maintenance and 50% less cleaning time than metal slat switches.
Easy to clean and operationally safe, AIM Glide requires no lubrication and prevents the need for rework labor to clear jams or realign product.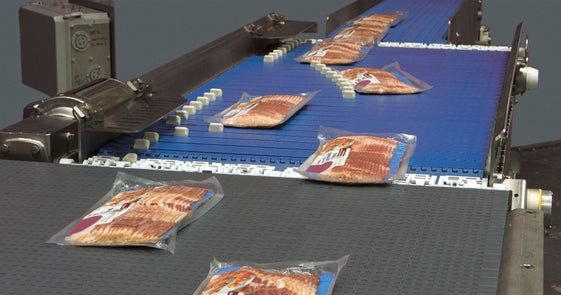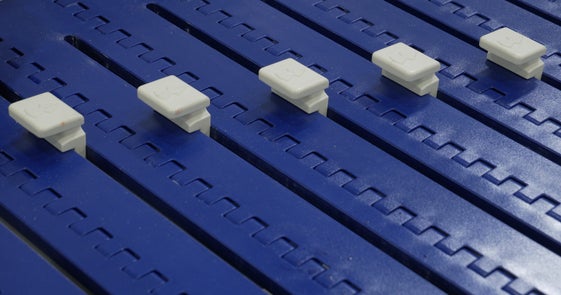 Wide Switch
With its extended width, the AIM Switch 36 in (914 mm) allows you to divide lines and ensure gentle handling for larger products across many industries. It's an excellent solution for larger packaged and unpackaged food items, as well as empty boxes and crates. Like the standard AIM Switch, it can be configured either 2:1 or 1:2—with left or right infeeds and outfeeds—at line speeds of up to 200 ft per minute and with gapping as small as 3.4 in (86 mm). For more details, contact Intralox Customer Service.