The Risks of Automation
And what to consider so your operation reaps the rewards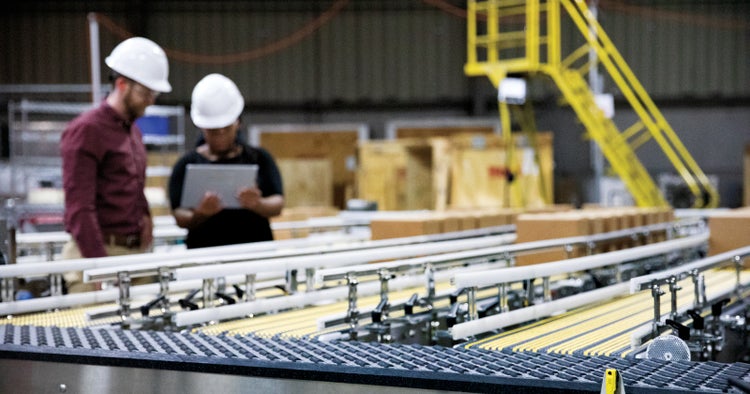 On its surface, the decision to automate the back end of a food processing plant might seem obvious. Whether that area is fully manual or partially automated, increasing automation from packer to palletizer can only help, right?
The answer is a resounding "yes" …usually. But there are risks.
We've seen customers add automation to their facilities without fully understanding the various decision criteria. The results can be unintended, regrettable, and costly. 
Drivers for Back-end Plant Automation
The benefits of automation include:
Reduced operating expenses
Optimized space utilization
Increased efficiency and throughput
Fewer errors
Added flexibility
Enhanced worker safety
Success Story: Discover how a global produce processor successfully introduced Intralox automation solutions into its facilities. Learn More
Today's technologies are making what was once impossible, achievable. Integrated smartly, the rewards offered by automated systems can be abundant. But a poorly conceived system can inflict severe consequences such as higher operational costs, insufficient throughput, and failures to meet fulfillment obligations. There are risks that must—and can—be avoided.
What are the Risks?
Risk #1: Undersizing Your System to Meet Package Rates, Now and in the Future
Average rates vs. instantaneous rates 
Are package rates steady or do they fluctuate? If rates fluctuate significantly, designing a system to accommodate average rates can produce bottlenecks. Average rates are calculated using a window of time (e.g., cases per hour). But the larger the window of time, the greater the possibility that significant rate swings may be disguised.  
For example, in meat and poultry plants, case packing is usually a manual process performed by a team of workers who place packed boxes on a single takeaway conveyor. At various times, most or even all operators might finish packing their boxes in close succession, generating a short-term rate that can be up to twice the average hourly rate. If the system is not designed to support rate fluctuations, frequent stops and starts will occur, reducing line efficiency.  
Product changeovers
Are multiple products produced on a line? If so, then product changeovers are likely to involve changes in package sizes, rate, and sometimes types. The system design must have the necessary capacity and flexibility to accommodate each product. But often overlooked is whether the system design can achieve the total combined volume for all products that must be produced in a day, including time allowances for setups during changeovers. A flexible system design that minimizes setup leaves more time in a day for production.  
The system should have enough spare capacity to accommodate increases in throughput that may be needed in the near future.

Tre Lapeyre, Intralox Systems Engineering Consultant
Future rate requirements
Bridges aren't designed for the needs of the present, and neither should an automated system that is intended to last many years. Intralox Systems Engineering Consultant Tre Lapeyre says food processors must look ahead. "The system should have enough spare capacity to accommodate increases in throughput that may be needed in the near future," he advises. "Otherwise, much of the system may need to be replaced before it has delivered the anticipated return on investment."  

Our customers often find that Integrated Palletizing systems, such as the example illustrated above, offer enhanced flexibility and better prepare their lines to handle production changes in the future.
Risk #2: Failing to consider operating conditions before applying automation 
Moisture
Will your equipment be directly or indirectly exposed to washdown? Do you convey products that may leak, creating the need for cleaning? Can your packaging surfaces become wet (e.g., post freezer condensation)? Are detergents or other potentially caustic chemicals used? Any of these factors could negatively affect equipment performance and lead to frequent maintenance and repairs.
The ability to properly clean, sanitize, and maintain these parts of the system is crucial. Be sure that the design of the equipment and the materials used in its construction meet this requirement.
Temperature
Low or high ambient operating temperatures can affect equipment performance, longevity, and how reliably products convey. For instance, frozen products that have frosty surfaces can reduce the friction required for proper conveyance. Choosing automated solutions that are dependable and rated for operation at the required temperature range is vital for these situations.
Corrugate dust
A buildup of corrugate dust in your equipment can lead to unscheduled downtime and premature equipment failure. Before choosing an automated solution, understand how the system responds to corrugate dust buildup so you can achieve and maintain your production goals without surprises.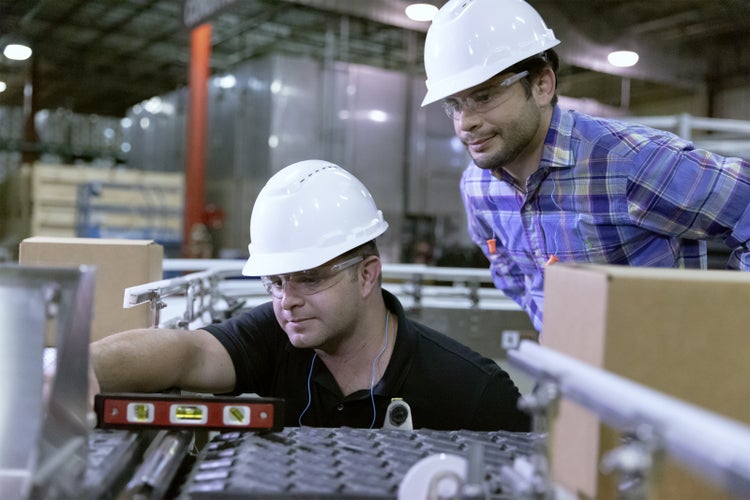 Risk #3: Forgetting the human factor
When automation is applied in a facility—especially for the first time—success requires more than a smartly designed system. New organizational structures may become necessary. Often, workers must be retrained as they're assigned new roles and responsibilities. It's imperative that all affected employees embrace the change and are prepared to succeed.   
To keep your automated systems operating efficiently: 
Choose systems that are easy to understand and operate. When turnover occurs, new employees will be able to catch on quickly. 
Train staff members how to properly maintain equipment and ensure that it runs smoothly. 
Moving Forward, Smartly
If you're considering either introducing or adding more automation within your plant, start by discussing your plans with experts in automated systems and line layout optimization. These specialists can help you reduce risk and make crucial assessments about your automation needs and the best solutions to achieve your goals.  
Designed and implemented correctly, automation is often the best choice. Consulting with the right partner can help you choose a system that is future ready, flexible, and achieves the greatest return on investment for your company. 
---